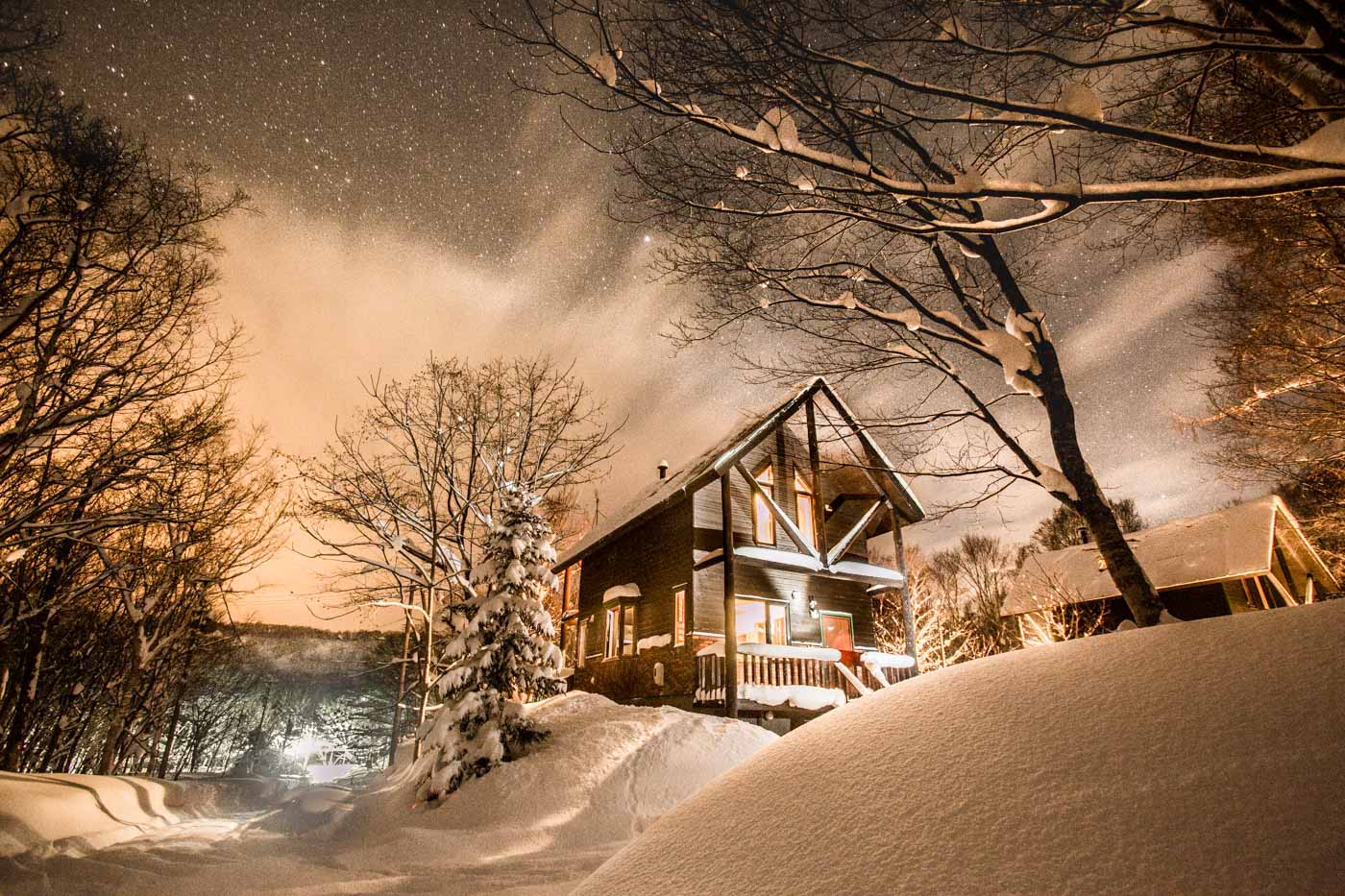 The Moiwa Onsen House is located just behind the Moiwa ski area in its own little quiet part of Hokkaido. As soon as you have the time to slide into your private onsen, you'll understand why we're sharing this home with the rest of the world.
In the main living area you'll find a dining table, large comfy couch, and entertainment system with TV and soundbar. Whether it's listening to music, playing games, or cozying up to watch a movie vie after a much needed onsen, we have you covered.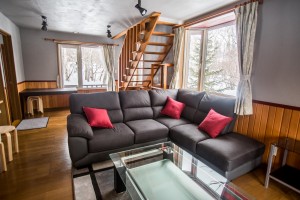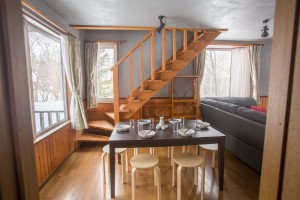 The onsen is pressure washed before and after each guests stay to ensure a clean bathing experience. The spring water comes from 700 meters below the ground and the onsen is not chemically treated. Minerals can build up in the water over an extended stay. If this is bothersome to you, a cleaning of the onsen may be requested. We highly recommend showering before each bathing in the onsen to prevent problems.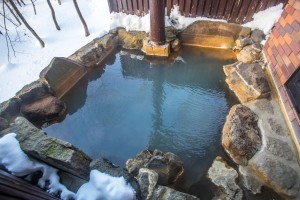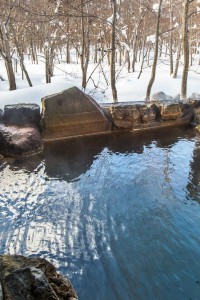 This bedroom features a queen bed and a set of bunk beds. Additionally there is a futon is stored in the smaller closet of this room. The bigger closet has plenty of room for all of your luggage and personal items.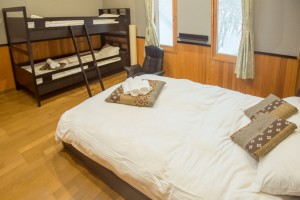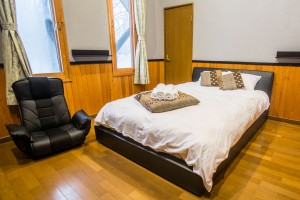 The second bedroom features two double beds and a large closet.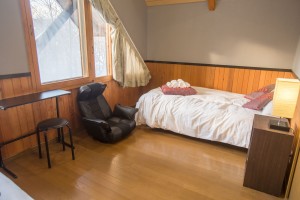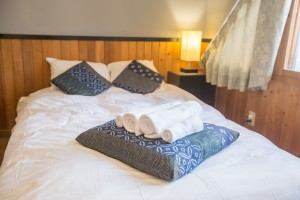 The kitchen is fully equipped with glassware, dishes and utensils for 8 people. In addition there is a rice cooker, gas range, toaster oven and a coffee maker.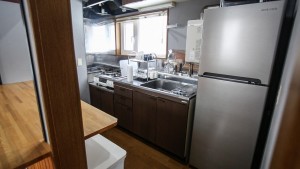 For more pictures of the house please check out the gallery HERE